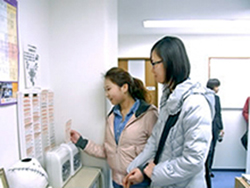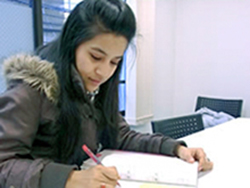 2 minute walk from Nishishinjuku sta. and 8 minute walk from Shinjuku sta. Before the class starts, you can still ask what you don't understand to teachers.

9:00
First session starts.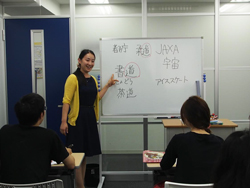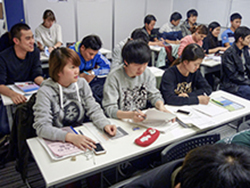 You learn Japanese in balance, pronounciation, grammars, vocabulary, conversation, and etc.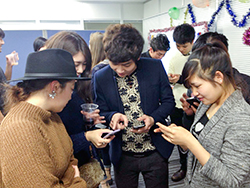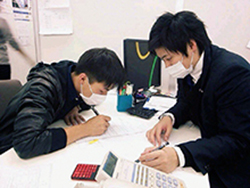 You can chat with students in other classes, talk to teachers on what you are worried about.

10:45
Second session starts.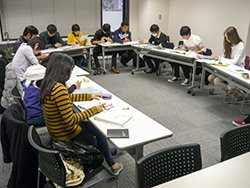 Train your Japanese lesson by lesson and improve your Japanese skills.

12:15
Class finished and Lunch time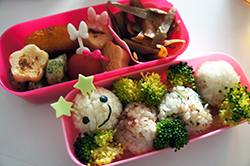 There is a lot of restaurants, convenience stores, fast-food restaurants and various shops. Some of our students bring their own lunch boxes. The students who don't want to attend the courses to prepare for the university can go back home.

13:30
University admission measure class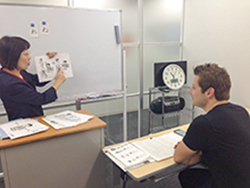 We offer optional lessons for those who want to continue studying in university or colleges. You can take this optional classes for JLPT and EJU. The subjects of EJU are Japanese, mathematics, Japan and the world, and Science.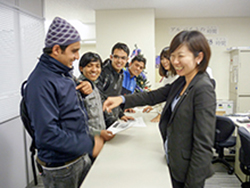 Some of our students go home and some stay and study Japanese.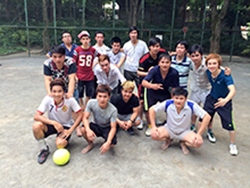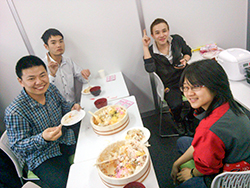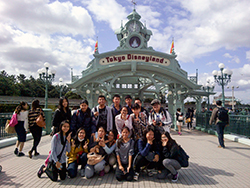 Our students spend their time as they want to, cooking, shopping, chatting on internet, and etc.
Don't forget doing homework!

See you tomorrow.
Have a sweet dream!