Enrollment
First counsel
>> held in 3 weeks after enrollment
We hold 1 on 1 counsel about classes, study, your goal and your life in Japan.
* We hold counsel regularly during your attendance, so we catch students' situation and support them.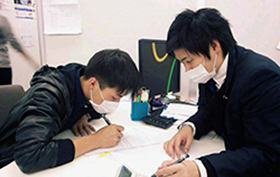 1 on 1 support after each test,
>> ex. achievement test
We guide you on how to study and point out your weak points.
*We hold extra lessons according to the situation.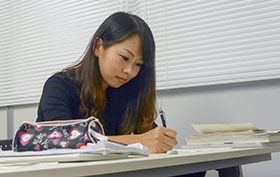 Reviewing
We review your progress semester by semester and set your goal for the next semester.
Measure for EJU & JLPT
We guide you and advise you on how to study step by step, confirming your goal and the higher education of your choice.
Preparation for higher education,
>> Preparation to apply to the schoolt
Inquire to the school and get the admission forms. We guide you on how to fill them.
Support for examination
We offer the interview practice. And of course we support students in mental aspect.
Support for those who passed the exam of the school
We guide students how to do the procedures of admission, and offer level-up lessons for your next stage.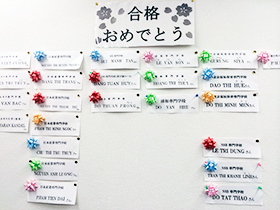 Graduation