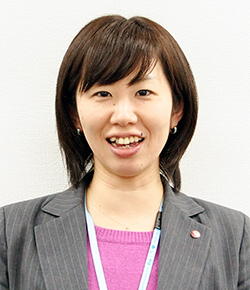 Instructor Seki Makiko
Hello everybody,
What kind of dreams and hopes you have for studying abroad in Japan? We support you to make your dreams come true.
I know that you have a lot of worries and concerns. We and students at our school will help you. We always keep an ear open for you any time.
You experience enjoyable things. You make friends with students from other countries, take parts in activities, etc. you spend a valuable life in Japan. Of course, we support you to do so.
We are looking forward to meeting you!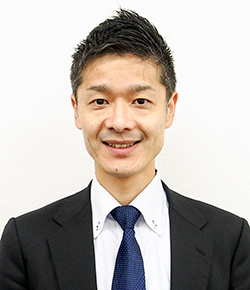 Instructor Shimizu Noboru
Hello Everybody, How are you?
Please come to visit Japan Tokyo International School to see school's atmosphere、environment around the school、teachers, etc. by your own eyes and feel it by yourself.
Not only to study Japanese language、The communication with friends, teachers and the community outside the school is also important.
At our school、we certainly support students, who have ambition for study、have target、and have a dream.
Let's try our learning concept (学ぶ楽しさ発掘したい)『Joyful discovery of learning』together?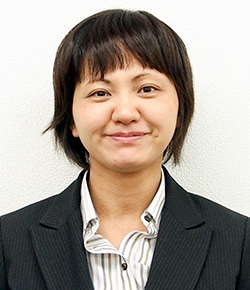 Instructor Norie Takahashi
Hello everybody
My name is Norie Takahashi
there are many reasons when you think about study abroad
I want to study Japanese、to be useful for working in the future.
I want to travel some place in Japan, to know more about japan.
I want to have a lot of Japanese friends to be able to speak Japanese.
You can get chance to make your dreams come true in Japan Tokyo International School
We make an effort every day in the class to let you use Japanese for difference purpose with the joyful class.
Lecture or consulting teacher is also have discussion with student one by one to help student catching their dreams and target in the future
I am looking forward to meet everyone in the class.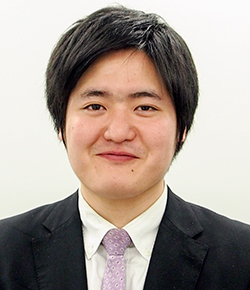 Instructor Fuminori Sato
Hello everybody. What kind of image do you think about Japan?
What kind of culture do you like about Japan?
What kind of dreams and targets do you have in Japan?
There are a lot of surprises and happiness or confusion, I guess. It`s hard to imagine when you don`t know anything to live in other country with different culture and climate. If there is a trouble, please come to talk to the teachers to find a way of solving the problem. Also、let us hear about your dreams and targets and we will support you with our strength. We will do the best for you, and wish every day is a perfection student life for you. Come to our school and let us hear about your school life. I can`t wait to see you at school. I am looking forward to learn together with you.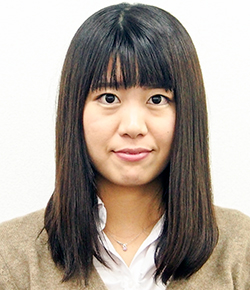 Instructor Hiroe Kobayashi
Hello everybody. My name is Hiroe Kobayashi
My hobbies are dancing and travelling. Japan is an island country. There are different cultures and climates by location. The language is also different. In Osaka, people speak Japanese with KANSAI-Dialect.
Japan Tokyo International School is in Shinjuku – Tokyo, the capital city of Japan. The school is near to Tokyo City Government, Shinjuku Imperial garden and a lot of famous places. There is a good relationship between teachers and students at our school.
We clean the classroom every day, so it is shiny clean.
Lastly、2 years that you have to spend to study in Japanese language school is shorter than you ever think about.
There is nothing to regrets, let`s challenging everything together.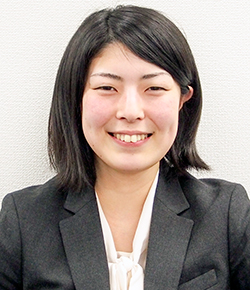 Instructor Chika Sato
Hello, I am Chika Sato.
How is Japan? Why do you think to study Japanese?
I know living in Japan is difficult, but there is a lot of fun too.
The purposes to live in Japan are different, but feeling want to be better in Japanese language is the same. You are not alone. There are many people who are studying with you that will improve your motivation. You can share an enjoyment of study Japanese. Usually the teachers are kind、but sometimes they are strict. Not only to improve your Japanese skill, but also to teach you about Japanese manner too. Let's study at Japan Tokyo International School and make a better life in Japan.
I will support all of you. Let's try our best together.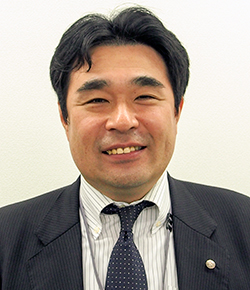 Instructor Hitoshi Kondo
Hello everybody. 「Language is a wonderful tool to connecting a lot of people together. I am glad that you got interested in Japanese even though there are many languages to choose from.
Please learn a lot of Japanese language at JTIS and know about Japanese people and Japan. Fun life is waiting for you. Please don't worry about life here because happy teachers and staff will support your Japanese learning as much as they can. I will assist you about your everyday life such as part-time jobs. If you see me at school, please don't hesitate to talk to me. I am looking forward to see you!